Thank You!
As 2020 draws to a close, we want to say thank you for your loyal support to our office and the kindness that you have shown us this year.  Our mission statement at [Core] is to see the Roanoke Valley become healthier than it has ever been. With your help, we are seeing that happen each day. As we look forward to 2021, we are excited to see this goal become more of a reality.
[Core] Cares
If you have been a patient at [Core] for awhile, you may have seen that each year we pick a charity or cause in which to donate.  In years past, we have dug several water wells in India with Global Partners in Peace and Development. We had a diaper and wipes drive for the Blue Ridge Pregnancy Center. The past few years we have had ornaments on our Christmas tree to purchase school and household items for children in Haiti through Until The Whole World Knows. Last year we collected personal items for Straight Street and Street Ransom to help provide for the needs of teen moms and other women in need. It has been so exciting to see how our patients have responded in giving to these wonderful causes and the thousands of dollars of needed donations that have been given. We thank you for your support of these local charities that are helping others locally as well as abroad.
[Core] Cares 2020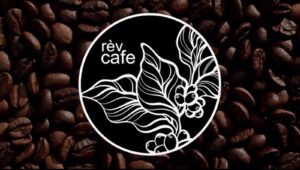 This Christmas season we are turning our attention to Rev Cafe. The Rev Cafe is a cooperative endeavor in Port-Au-Prince, Haiti to provide a work environment for young men and women in the most impoverished country in the world. The Rev Cafe will be a subsidiary of the Rev Home, a home for young boys and girls needing a safe haven to live and learn.
Amber Hasson is the caretaker of the Rev Home. She was born and raised in Botetourt County and graduated from Roanoke Valley Christian School. She has been serving in Haiti for over 8 years. She began the Rev Home as a house for 25 Haitian children who needed a safe environment to live and grow. Now she is working to ensure that these young adults have a place to work in order to be able to provide for themselves by starting the Rev Cafe. The Rev Cafe is an American style coffee cafe that will provide jobs for 17 Haitian children that will be aging out of the Rev Home in Port Au Prince, Haiti.
From Amber and her team:
"Welcome to our new journey with Rèv Cafe! After much brainstorming, planning, and praying, we are ready to share our newest project. With 17 young people graduating from the Rèv Home within 5 years, Rèv Cafe is opening to provide jobs, skills, and finances for our graduating teens. 
Our local church in Port-au-Prince, Quisqueya Chapel, has opened part of their grounds to us and our ministry. We are partnering with Java Relief, a business that sources quality coffee from small farms in the mountains of Haiti and uses a portion of its profits to help Haitians in need. Thank you for supporting our journey!"
-Amber, Leeanne and the Teens of the Rev Home
Life in Haiti:
Life in Haiti is harsh when times are good and this year Haiti has had difficulty with COVID and greater economic uncertainties. The inflation rate and weak currency have made every necessary item in Haiti very expensive. Those who are lucky enough to have a job have found it increasingly difficult to provide for themselves and for their families. For those more unfortunate, life is dependent upon outside assistance and food programs. Education, healthcare, and a safe place are provided to the children who live in the Rev Home. But, when these children age out they can often find themselves struggling to survive in the harsh Haitian world. This is why it is so important that these children have a place to work and earn an income. The Rev Cafe will be a life ring to a struggling community while providing a bright light of joy to the customers it will serve. 
How can you help?
The Rev Cafe has started a capital fundraising campaign of $20,000 to an existing building and provide for needed equipment to open the cafe. Any donation given to this endeavor has the ability to change the trajectory of the lives of these children for years to come. You can be a partner in making this sustainable venture a reality.
How [Core] is helping: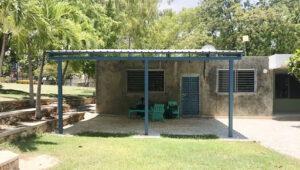 We feel so strongly about the importance of the Rev Cafe that we are pledging a dollar-for-dollar match of any donation given to the Rev Cafe through the month of December. Simply stop by the office with your donation and place it in our collection basket. Checks can be made out to Rev Cafe and are fully tax deductible. 
Scan the video code to see a short video of Amber, the Rev Home children, and the future Rev Cafe!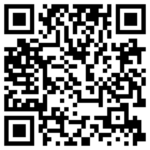 Thank you in advance for your participation in this year's [Core] Cares campaign. You truly can make the difference in someone's life this year!

Daryl C. Rich, D.C.