[LivFit] is not just another weight-loss seminar. [LivFit] will get your body into the best shape it has ever been. You'll receive the best teaching from leading local experts on reshaping your thinking about your own personal health and wellness. You'll be able to take control of your own nutrition, fitness, and healthy cooking!
[LivFit] package options:
Supreme Seminar for Two
Seminar Sessions & Guidebook
Supplement Pack for 2*
Supreme Seminar Package
Seminar Sessions & Guidebook
Supplement Pack*
Simple Seminar Package
Seminar Sessions & Guidebook
+ $164 for Supplement Pack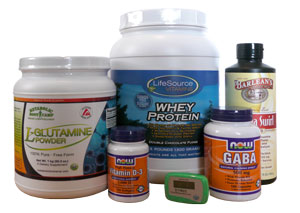 *Supplement Pack: The supplement package includes whey protein, glutamine, gaba, flax oil, and vitamin D3. We've carefully chosen these supplements so that everyone can benefit from this package. We'll teach you how to use these products to help you reach your health, wellness, and weight-loss goals.
[LivFit] Class Content
"Eating on Purpose"—How eating the right foods can heal your body from the inside out.
How to prepare healthy meals quickly and easily.
"Detox"—How to stop food addictions and patterns that sabotage your health goals.
"The Plan"—A three-week eating plan to detox and to crank up your metabolic engine.
"Why Exercise Isn't Just Good for Your Body."
"The 15-Minute Workout"—How to perform and incorporate 15 minutes or less of a life-changing workout plan into your day.
"The Mindset of Health"—Not just the information on how to be healthy, but how to transform your body.
"Where Do We Go From Here?"—How to live a healthy life from this day forward.
Question-and-answer session.
FIND OUT MORE ABOUT [LivFit]