Making the choice to eat healthy foods can be overwhelming. Everywhere you look, there are fad diets and new weight-loss regimens. More than likely, you have several friends offering testimonials about their latest health-related discovery. How do you sort through all of the information? How do you begin the journey of a healthier existence? Did you know your chiropractor could be a partner in this endeavor?
Our
[LivFit] seminar will begin October 23
rd
here at [CORE] Chiropractic and Wellness in Roanoke, Virginia. This training will introduce you to foods that enhance your metabolic engine, protect your heart and brain, while reducing cancer proliferation. [LivFit] foods decrease the inflammation that leads to arthritis, heart disease, and other aging factors. One key ingredient in most of our [LivFit] recipes is
fat
. Fat is a cardio-protective food that can also enhance your metabolism. [LivFit]-friendly fats like lard, tallow, and coconut oil are best for cooking at high temperatures due to their high smoke point and heat stability; whereas liquid oils like olive oil or macadamia nut oil are best used in cold preparation. We recommend using a variety of traditional fats to reap the different nutritional benefits of each type. In fact, your food prep would benefit from having several options on hand. For example: you might have lard, coconut oil, and olive oil for a good variety of different fat types that match a plethora of dishes and styles of food.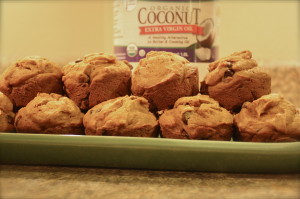 This is just one example of information you will learn at the [LivFit] seminar in October. The goal of the program is to teach the health benefits of choosing real food at specific times for consumption. Choosing healthy ingredients is only one part of the equation to eating healthy. Timing the right foods according to your energy needs is an important part of keeping your fat-burning and energy-producing metabolism rolling throughout your day.  Lunch is a perfect opportunity  to include carbohydrates, fats, and proteins to keep your brain sharp and fresh for the afternoon.
[LivFit] recipes have to be healthy, metabolic-enhancing, disease preventing, and most importantly they have to taste great. Spices are not only used for enhancing taste but they are also fantastic for killing viruses, reducing blood pressure, and sparking fat loss. The spicier, the healthier! Many individuals say they desire a long healthy life to enjoy family and activities. Now is the time to learn how to make that possible.
Register now to hold your spot and maximize your potential for a healthy lifestyle.
 Want to learn more?
Check out our [LivFit] page.
Please enjoy these [LivFit] recipes:
 Akoori (Parsi Scrambled Eggs) with Shrimp (serves 4) 
8 eggs (preferable free-range, organic)
6 green onions, chopped
2 tomatoes, diced
1 ½ cups shrimp, cooked and peeled
3 green chili peppers, seeded and chopped
¼ tsp cumin
¾ tsp salt
1 tsp fresh ginger, grated
3 TBSP coconut milk
2 TBSP lard or coconut oil
¼ tsp turmeric
3 TBSP cilantro, chopped
cilantro leaves, for garnish
Beat eggs with coconut milk and salt. Set aside. Heat lard in a sauté pan. Add green onions, chilies, and ginger. Cook at medium heat until soft. Add turmeric, chopped cilantro, tomatoes, cumin, and sauté for 2 minutes. Reduce heat to low and add the egg/shrimp mixture using a wooden spoon to gently scrape from the bottom of the pan. Cook slowly until the eggs set. While still creamy and moist, turn out the scrambled eggs onto a serving dish and garnish with a few cilantro leaves.
 Jerk Chicken Wings (serves 2)
4 green onions, coarsely chopped
½ cup coconut oil, melted
4 shallots, chopped
freshly ground black pepper to taste
1 tsp dried thyme
4 TBSP honey (optional)
2 small habanero chili peppers, seeds removed
½ tsp allspice
juice of 4 limes
½ tsp cinnamon
4 TBSP coconut vinegar
4 garlic cloves, crushed
pinch of nutmeg
1 tsp ginger powder
¾ TBSP sea salt, to taste
4 lbs chicken wings
Place the wings in a large, shallow pan for marinating. To make the marinade, place all ingredients into a blender and puree to a liquid. Pour over the wings. Work the wings into the marinade, covering completely. If you can get some of the marinade under the skin, directly onto the meat, you'll achieve even more flavor. (Be careful not to pull the skin off completely.) Marinate the chicken wings, covered, in the refrigerator for 24 hours. (Marinating time can be reduced to 4 hours, but the flavors won't be as intense.) Stir the marinade halfway through. Bring the chicken wings to room temperature for 30 minutes prior to cooking. Preheat the oven to 375 degrees. Remove the wings from marinade and place in a baking dish. Roast for 45 minutes, turning the wings and basting them with juices from roasting pan every 15 minutes. The wings are done when an instant –read thermometer inserted in the thickest part of the meat reads 160 degrees. At the end of cooking time, place under broiler for 3 minutes on each side to brown wings. Cool for 5 minutes on separate plate and serve.
Creamy Chicken Stew (serves 4)
1 TBSP traditional fat of choice (coconut, lard, or olive oil
4 cloves garlic, minced
½ tsp sage
3 cups chicken stock
½ tsp dried thyme
1 yellow onion, chopped
¼ tsp sea salt, to taste
3 carrots, chopped
white pepper, to taste
3 celery stalks, chopped
½ to 1 cup coconut milk
2 large boneless, skinless chicken breasts cooked and coarsely chopped
Heat fat in a soup pot over medium heat. Add onion and cook while stirring for 5 minutes. Add carrots and stir for a few additional minutes before adding celery. Cook for 5 more minutes. Stir in minced garlic and allow cooking for 1 minute. Add in stock, chopped chicken, sage, thyme, salt, and pepper. Since all ingredients are already cooked, the soup is done as soon as it is heated through. Before serving, add coconut milk. If you prefer a creamier soup, increase coconut milk to 1 cup.
Dr. Daryl Rich, DC, CSCS