Do you or someone you know suffer from chronic back pain? Do you know what to do for it? Chiropractic care has been the standard treatment for low-back pain now for nearly 100 years. But did you know that in addition to chiropractic care, another great way to care for your spine is intentionally stretching and strengthening your back muscles?
Here at
[CORE] we are passionate about the education of our patients. We have put together a video to show you some easy exercises to help your low-back pain. Click the image below to watch the video.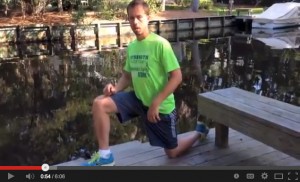 Also, be sure to reserve your spot in our FREE class, "The Ultimate Low-Back Pain Class." It's happening Thursday, June 19, at 6:00pm in our Roanoke office.
Dr. Daryl Rich, DC, CSCS