Over the past few years, epidural steroid injections have grown in popularity. Both doctors and patients have opted for this less invasive treatment. Often, steroid injections have been chosen over surgery despite the lack of clinical evidence for their effectiveness and safety. Considering the lack of evidence, it is prudent to take a critical look at this procedure, particularly as it relates to conditions treated by doctors of chiropractic.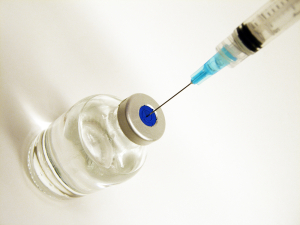 Steroid Injections For Sciatica: Small,Short-Termed Relief Only
In a recent analysis of twenty-three randomized trials involving more than 2,000 patients, the effects of epidural steroid injections were compared with a placebo for the treatment of sciatica. Results showed that the epidural steroid injection produced small, statistically insignificant short-term improvements in leg pain and disability. This improvement was only over a short period of time (two weeks to three months). Beyond twelve months, there was no significant difference between groups. Interestingly, there was no improvement in low back pain after the steroid injections.
Side Effects Including Skeletal Deterioration, Fracture Risk
In 2012, several deaths were attributed to steroid injections tainted with a fungus that led to fungal meningitis infections. Although this type of side effect is very rare, there are other more common side effects associated with epidural steroid injections. Included in this list are: bleeding, nerve damage, and Dural puncture. There are also side effects associated with the steroid medication, which include the following: a transient decrease in immunity, high blood sugar, stomach ulcers, avascular necrosis (mainly in the hip joint), cataracts, and increased risk of fracture.
Therapeutic steroids may reduce pain, but the use of steroid injections seem to promote deterioration of skeletal quality, which is not surprising since other forms of steroid medication have long been associated with osteoporosis. When incidents of vertebral fractures were studied, a relationship between the increasing numbers of injections with an increasing number of fractures was seen. The researchers found out that each successive injection increased the risk of spinal fracture by 21%. Based on this evidence, steroid injections clearly exacerbate skeletal fragility. They promote deterioration of skeletal quality similar to the use of exogenous steroids, which is the leading cause of secondary osteoporosis. In fact, the rate of vertebral fracture following epidural steroid injections may be underestimated.
Rising Costs, Limited Benefits
American and European studies have shown that epidural injections can produce a temporary relief of sciatica, but do not reduce the rate of subsequent surgery. Despite this, the number of epidural injections shows a 271% increase during the last seven years. For patients with centralized back pain without sciatica, there is no evidence of benefit from spinal injections; however, many injections are still prescribed by physicians for back pain alone. Fees per injection have risen 100% during the past decade (after inflation). The increased rate of treatment combined with the rise in fees has resulted in a 629% jump in consumer cost for spinal injections. It all begs the question: Why such a huge increase in the use of a procedure that has limited benefit? Patients need to be informed about treatment options so they can weigh evidence for effectiveness, uncertainties, and risks, in order to make an informed decision.
Clinical Pearls
Epidural steroid injections have little clinical benefit (short or long term) and are associated with significant risks.
Steroid injections cause deterioration of bone quality, elevating the risk of spinal fracture.
Use of epidural steroid injections has increased dramatically despite lack of evidence to justify the procedure.
A New Approach to Low Back Pain
Since the middle 1980s when Bogduk published his famous study criticizing the typical model of care for low back pain (NSAIDs, bed rest, and surgery), a quantum shift in care for back pain and sciatica patients has occurred. That shift has squarely focused on what chiropractic has taught for over a century: Establish quality movement, strengthen the supporting structures, and decrease inflammation with good nutrition.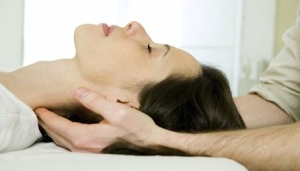 1. Establish Quality Movement
Improving joint movement is at the heart of the chiropractic adjustment. Allowing the articulations of the spinal vertebrae to move with greater efficiency while increasing neural communication is what a chiropractic adjustment provides.
2. Strengthen Supporting Structures
Chiropractors understand that the joint is only one component and that the muscles surrounding a joint provide a very important role. They support the joint and help to control its movement. Rehab exercises are vital to keeping the low back moving properly and staying healthy. Check out our YouTube channel for some great ideas: http://www.youtube.com/user/coreroanoke
3. Decrease Inflammation
Avoiding inflammatory foods like sugar, processed foods, alcohol, and gluten can help to reduce inflammation during pain episodes. Pain intensity is often increased in those who have a high level of systemic inflammation. By eating a clean anti-inflammatory diet filled with Omega-3 fats, antioxidant rich fruits and vegetables, and foods that stabilize your blood sugar, you can reduce pain sensitivity. This type of eating is at the heart of our
[LivFit] seminar conducted three times throughout the year. Visit our site for more information on [LivFit] at: 
http://www.coreroanoke.com/livfit
Please call our Roanoke, Virginia office with questions or to set up an appointment:  1-540-344-1055
Dr. Daryl Rich, DC, CSCS