Do you ever get sick of the same old thing? Are you looking to try something new? This applies to many things in life and none better than what you are eating and drinking. As more and more people are seeing the health benefits of a low sugar, high protein diet, many are looking for different ways to use their protein supplements and bone broth powders. So we thought we would lend a hand by showing you many of the ways to use these wonderful aides that go beyond just the typical smoothies.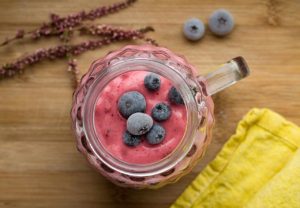 First, lets quickly discuss why to use protein and bone broth powders. These convenient powders can be used daily to increase your total protein intake. More protein in your diet can help to stabilize blood glucose levels and increase muscle production and fat loss. Whey protein is the most commonly used protein source and I highly recommended using a good brand. Look for a high quality protein powder that does not have artificial sweeteners or soy protein derivatives and which dissolves well into water.
Bone broth powders are both a good source of protein but also of collagen. Collagen is what gives young skin that soft, full look. As we age we produce less collagen leaving skin loose and saggy. Bone broth is a great way to improve the elasticity of skin and joints. Bone broth is packed with amino acids. A scoop of bone broth protein powder contains a range of conditional amino acids, like glycine, that all help support gut integrity and improve immune function. Both bone broth and whey protein powders are helpful for those who are trying to lose body fat, improve skin tone, aide gut health, or support healthy bones and joints.
But what's the sense of trying these supplements if you'll just be making the same one or two recipes all the time? Even the healthiest eaters are likely to get bored with that! So you're in luck, we gathered a few recipes from soups to baked treats, protein balls, and more to help you be healthier than you have ever been.
Blueberry Protein Bread
1 scoop vanilla protein powder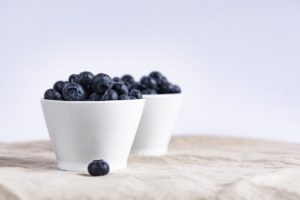 ¼ cup almond meal flour
½ cup oat flour
¼ cup xylitol
1 whole egg
¼ cup low fat plain cream cheese, softened
3 tablespoons unsweetened almond milk
½ cup blueberries
Instructions:
1. Preheat oven to 350 degrees F and line a mini loaf pan with foil sprayed with non-stick spray.
2. Whisk together egg, cream cheese, and almond milk in a mixing bowl until smooth.
3. Add the remainder of bread ingredients into bowl and stir until well combined
4. Spoon bread batter into loaf pan and bake in the oven for 34-38 minutes. Enjoy!
Chocolate Banana Protein Muffins
1 cup oat flour
3 scoops vanilla whey protein powder
2 ripe bananas
½ cup dark chocolate chips
¼ cup honey
¼ cup coconut oil, melted
1 tsp. baking powder
2 eggs
Instructions:
Preheat oven to 350 degrees F and prepare a muffin pan with paper liners.
In a large bowl, combine all ingredients until combined.
Top with more chocolate chips, if desired. Bake about 25 minutes, or until a toothpick comes out clean
Protein Pancakes
½ cup applesauce
3–4 eggs
¼ cup melted coconut oil
½ cup coconut flour
¾-1 cup pure bone broth protein powder
⅛ teaspoon of Himalayan salt
Instructions: In a medium bowl, whisk applesauce, eggs and oil together thoroughly.
Stir in coconut flour, protein powder and Himalayan salt and allow to sit for 5 minutes
Heat coconut oil in a large skillet over medium-low heat.
Once hot, drop batter into skillet and fry until bubbles form on one side. Flip, finish cooking and enjoy breakfast. Top with maple syrup, coconut nectar, or raw honey and cinnamon.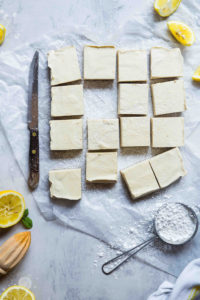 Lemon Protein Bars
1 cup oat flour
½ cup vanilla whey protein powder
¼ tsp sea salt
½ tsp baking soda
6 ounces lemon juice
4 egg whites
¼-½ teaspoon stevia
8 ounces applesauce
Instructions:
Preheat oven to 350 degrees F
Grease 8×8 pan with coconut oil
Mix oat flour, whey, salt and baking soda together
In a separate bowl, combine lemon juice, egg whites, stevia and applesauce
Combine both bowls ingredients into 1 bowl
Spread into greased pan and bake for 25 minutes
Chocolate Protein Popsicles
2 scoops of chocolate whey protein powder
1 can of organic full-fat coconut milk
Instructions: Blend ingredients and pour into popsicle molds; freeze.
Almost Oatmeal
2 cups unsweetened applesauce
4 tbsp raw, chunky almond butter
3 tbsp raw, unsweetened canned coconut milk
Cinnamon, to taste
1 scoop protein powder
Dash of freshly grated nutmeg (optional)
Fresh or dried fruit, nuts (optional)
Instructions: Combine all ingredients in a small pan over medium heat, stirring often until thoroughly combined and warm. Add fresh or dried fruit and/or nuts for additional texture and flavor.
Protein Rice Krispie Treats
Coconut oil
4 cups brown rice crisps (or classic Rice Krispies)
½ cup all-natural peanut butter (or other nut butter), partially melted
½ cup brown rice syrup
3 scoops vanilla protein powder
1 teaspoon vanilla
Instructions:
Grease a 9-inch by 9-inch pan with coconut oil or line it with parchment paper. Set aside.
In a medium bowl, mix together melted peanut butter, brown rice syrup, protein powder and vanilla until it forms a dough consistency.
Add brown rice crisps to the peanut butter mixture. Use your hands to gently fold the rice crisps into the mixture. Then, pour mixture into the pan.
Using a spatula, spread mixture out evenly and press into pan so the bars are compact.
Place into freezer for at least 30 minutes
Before serving or storing, use a sharp knife to cut your treats into squares.
Coconut Protein Balls
3 cups dates, pitted
4 scoops (120 g) whey protein powder, vanilla or chocolate
1/4 cup carob or chocolate chips
1 + 1/2 cup almonds
2 tbsp cocoa powder, unsweetened
1/2 cup warm water
2/3 – 1 cup coconut flakes, unsweetened
Instructions:
Combine dates, almonds and water in a food processor and grind. Small chunks are fine. Add to the mixing bowl along with protein powder, carob ships and cocoa powder. Mix with spatula until well combined. Mixture will seem dry in the beginning. If necessary add more water.
Spread coconut flakes on a flat surface like a dinner plate and roll 32 balls in it.
Hot Chocolate Protein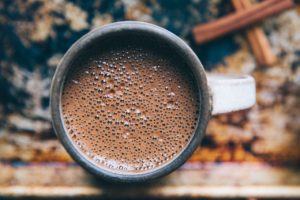 1 scoop chocolate protein powder
8 oz hot water or almond milk
1 tsp vanilla extract
Instructions: Add protein powder to hot water or almond milk. Stir in vanilla extract (and your sweetener of choice, if desired). Sprinkle cinnamon on top.
Bone Broth Meatball Soup
1.5 pound ground bison or beef
2 eggs, whisked
1⁄2 teaspoon sea salt
1 teaspoon smoked paprika or cayenne
2 tablespoons coconut oil
3 scoops pure bone broth protein powder mixed in 36 oz. water
1 teaspoon sea salt
2 bay leaves
4 carrots, washed and chopped
1 large sweet potato, chopped
1 cup green beans
1 cup green peas
2 tomatoes, chopped
Instructions:
Mix meat, eggs, 1/2 teaspoon sea salt and paprika or cayenne together. Roll into small meatballs.
In a large pot, heat oil over medium heat. Add meatballs and cook for 5–8 minutes, just until they're brown.
Add broth, water, sea salt, bay leaves, carrots and sweet potatoes, bringing to a simmer over medium-high heat.
Add remaining ingredients and simmer for 20 minutes or until sweet potatoes are done.
Zucchini Turmeric Bone Broth Soup
1 tablespoon ghee (coconut oil is fine as well)
1 large brown onion, diced
½ teaspoon sea salt
2 medium zucchini (about 500 g / 1 lb), diced into cubes
3 cloves garlic, diced
2 teaspoons turmeric powder
1 teaspoon mild curry powder
¼ teaspoon white pepper (black is also okay)
2 scoops of beef bone broth dissolved in 8 oz. of water
1 cup coconut milk (shake the can of coconut milk well before using)
1 teaspoon fish sauce (optional)
Juice of ½ small lime (about 2 tablespoons)
Fresh coriander/cilantro for garnish
Instructions:
Heat the ghee in a medium saucepan over medium heat. Add the onion and sauté for 4-5 minutes, stirring a few times, until softened and golden.
Add salt, zucchini and garlic and stir through the onion. Then add the turmeric, curry powder and pepper and stir through a few times to release the aromas.
Then add the broth, coconut milk, and fish sauce and stir through. Bring to boil, turn the heat down to low. Cook for 10 minutes, simmering and covered with a lid.
As you can see, smoothies are no longer your only option for protein powder. With options like this, it will be easier to stick to healthy eating during the holiday season. For more information on recipes, chiropractic care, or the inventory we carry in our Roanoke, Virginia office, like us on Facebook, call us at 540-344-1055, or stop by!


Daryl C. Rich, D.C., C.S.C.S.