Autumn is known for cozy hooded sweatshirts, football games, hot chocolate, and warm bonfires. The pressure to look fit and fabulous in swimwear has subsided. Honestly, isn't that what we make our New Year's Resolutions for?
Fall and winter have long been stereotyped as the "bulking up" seasons. Perhaps that was a necessity many years ago, but research has taught us that we need to change our habits if we want to live long healthy lives.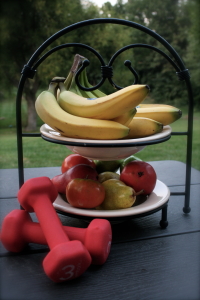 As your chiropractic and wellness family, we want to share new and exciting information regarding your health and fitness. We have an opportunity for you that will begin or enhance your journey.
[LivFit]

Our three-week healthy living seminar [LivFit] starts here in Roanoke, Virginia in just a few weeks. The simple protocols of healthy eating, intense exercise, and convenient cooking have been employed by participants of all ages with outstanding results. This should intrigue those of you trying to reduce blood pressure or cholesterol, improve muscle mass, lose body fat, or diminish your risk of diseases such as cancer and osteoporosis. [LivFit] can be a life-changing event for your entire family. Even individuals currently abiding by a healthy lifestyle will find useful tools and information. [LivFit] is built on simple principles of eating real food at specific times to maximize your body's ability to burn fat and produce unrelenting energy. The overarching premise is that our bodies were designed to consume food made by God, not by man. Food should grow from a plant, not be produced in a plant. Ingredients need to be recognizable and easy to pronounce. They shouldn't sound like something found inside a chemistry lab. Decisions regarding food and exercise don't have to be complicated and discouraging. Part of chiropractic care is assisting with the whole body. In this seminar you'll learn health benefits of specific foods and leave equipped with recipes that can be integrated into busy lives.

Please consider joining us for this life-changing opportunity. [LivFit] is happening Thursdays at 6:00pm beginning October 23. Email us to sign up today, or learn more on our [LivFit] page!
Dr. Daryl Rich, DC, CSCS