Fifteen years ago my wife, Erin, and I packed up our apartment in St. Louis and loaded our 2-year-old son, Ian, and 3-week-old daughter, Caelin, into a moving van. Enduring a long journey, our family of four headed east to Roanoke. Two days after our arrival, I began my practice in a town that has now become home.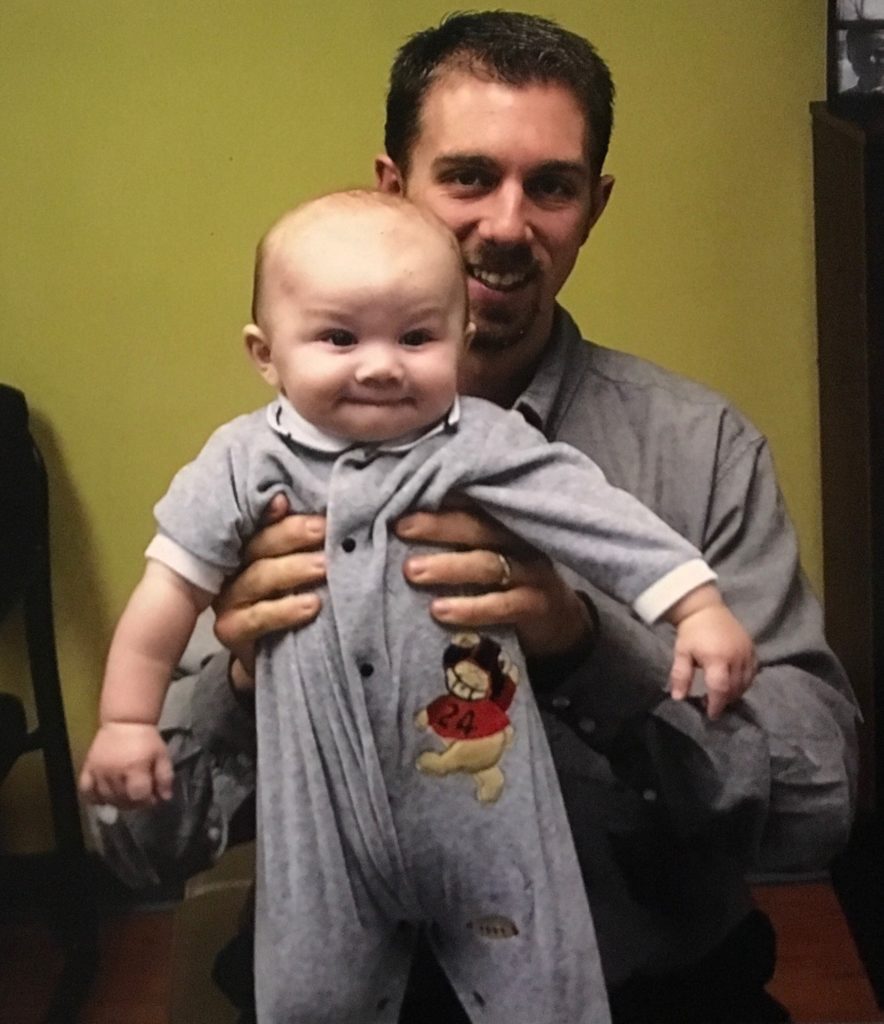 Erin and I knew we would love the people and city of Roanoke. We love the mountains, the beauty of the Blue Ridge, and all the city has to offer. Before attending chiropractic school in St. Louis, we lived in Lynchburg attending Liberty University. We knew we wanted to return to the area. Apprehensive and curious, I wondered how it would be to practice in the real world. Wow! The adventure has been exciting!
Becoming the clinical director of Oasis Chiropractic's downtown office here at 16 West Church was very interesting in the beginning. When I joined the office, it was only open two days a week. The Downtown Roanoke scene still had a stigma of being a place where no one lived and few traveled to unless obligated.   Practicing in an old and often smelly gym, the atmosphere at The Downtown Sports Club was unique. The gym offered a lovely, long walk to something that resembled a bathroom. Although the location was less than ideal, we began to grow the practice on the referrals of some early loyal patients, many of whom are still patients today.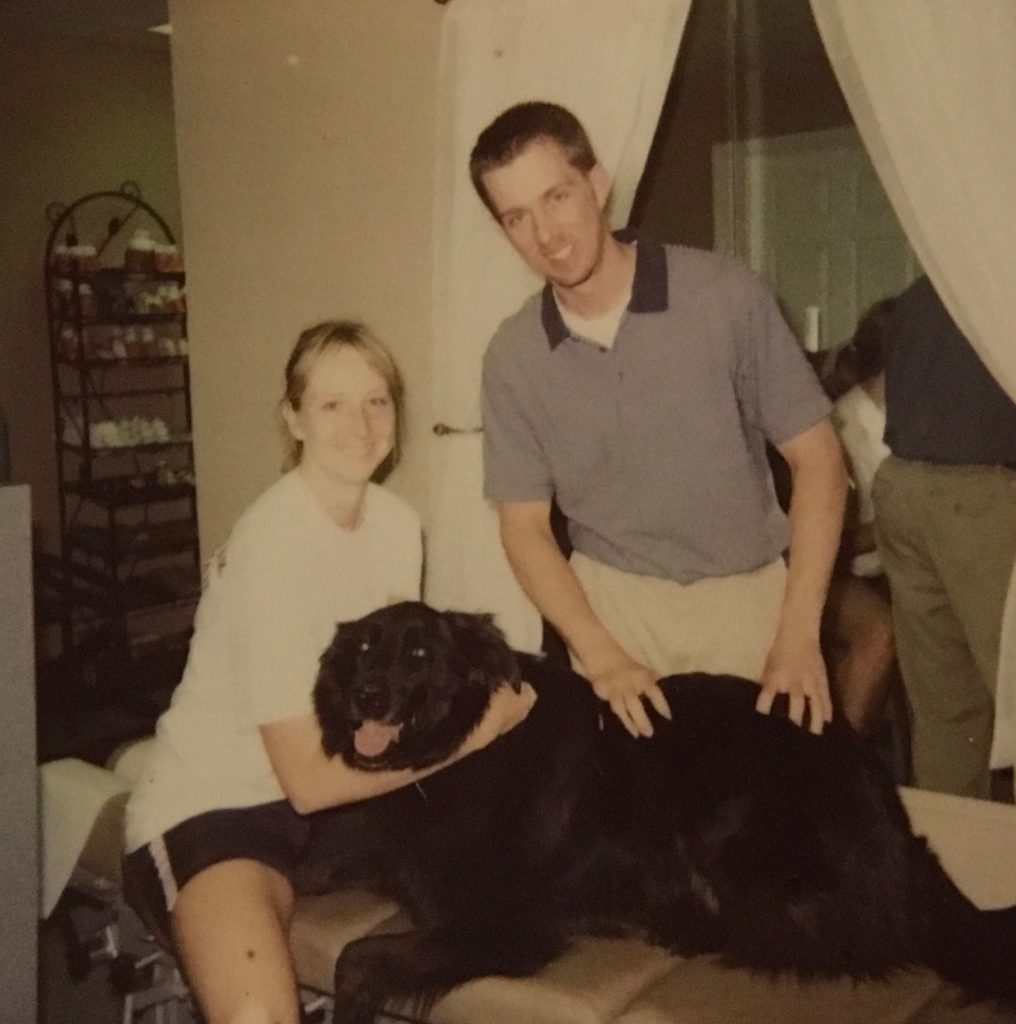 Four months after I began practicing, I made my first hire for our front desk position. Jackie (Jordan) Updike worked diligently for me for eight years and taught me many things about running a busy practice. In October of 2012 Jackie moved with her new husband Kyle to St. Simons Island, Georgia. For those who were a part of our office family back then, here is an update from her.
Happy Anniversary, Dr. Rich, and hi to everyone at Core! Oh my goodness – 15 years! I think of y'all often and miss seeing all of you! Hard to believe that Kyle and I have been in St. Simons Island for almost seven years. Our life here has been a combination of ups and downs; it's not easy to relocate to a city where you know no one! But we came here on a leap of faith and reminded each other often that "God would not bring us this far to see us fail."
I was fortunate to interview and be hired by a chiropractic firm in nearby Brunswick. But it was not the experience I had hoped for. Dr. Rich's shoes are impossible to fill, and the practice was run entirely differently. So I resigned and was hired by a family on St. Simons as a "nanny" for a 3-week-old baby, Henry. Henry is a complete joy and the little love of my life. He turned 5 this week, and I still work for his family. I am grateful every day to have him in our lives.
Kyle worked initially for the Boys and Girls Club, but his reputation preceded him, and he is now happily in very high demand as a private tutor at a private school here. Y'all may remember that Kyle's mom moved down here with us. It was a bittersweet journey for the three of us, as her Alzheimer's progressed and we lost her to heaven in 2017. 2018 was difficult as well, as I lost my mom and my closest sister.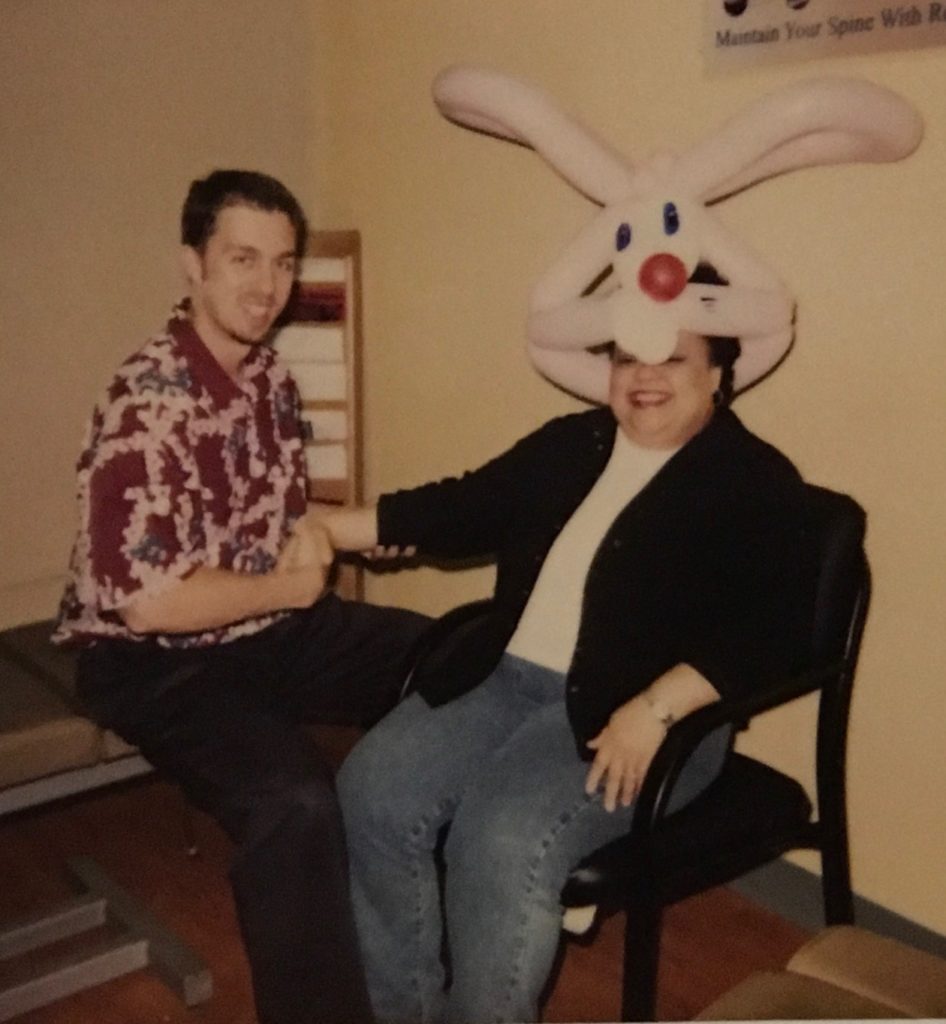 As for our kids, Catherine and her husband live in Charleston with our two beautiful granddaughters, Charlotte and Isla. Neil took a big promotion and is in New York. Margaret changed careers and moved to Boston. Sarah got married and moved to Charleston. Hannah is in Richmond, and Nick graduated and is newly engaged, working in Roanoke. So we have much to be thankful for.
I really do have wonderful memories of Core Chiropractic, working with Dr. Rich and watching his family grow. I'm grateful for all your friendships and hope our paths will cross again. – Jackie
In April 2012 we hired Jamie Howell to train for the front-desk position, moving into a full-time position in October of the same year. Jamie grew up in Roanoke and is married to a Roanoke City police officer. She has three adorable boys who keep her busy at home. My wife, Erin, continues to work from home performing office managerial duties, insurance billing, and occasionally filling in at the front desk. I also want to point out two important members of our team: Jennifer Hambrick and Whittney Gilmer. These two ladies help produce the office newsletters, powerpoints, and the office website. Their talents and contributions to our team have helped us reach our goal of providing transformational content to our patients and the community.

Over the course of the years, we have had some very fun times: ear candle parties, exercise ball classes, Hawaiian days, and more. We have experienced troublesome days: computer crashes, blackouts, snow days, and lots of construction. The building went through two and a half years of construction, creating the 16 West Marketplace that is seen today. During the summer that we remodeled our office, we moved into the 430-square-foot room located next to the entrance to our building, which had no air conditioning and only had room for one adjusting table. Still, the practice grew.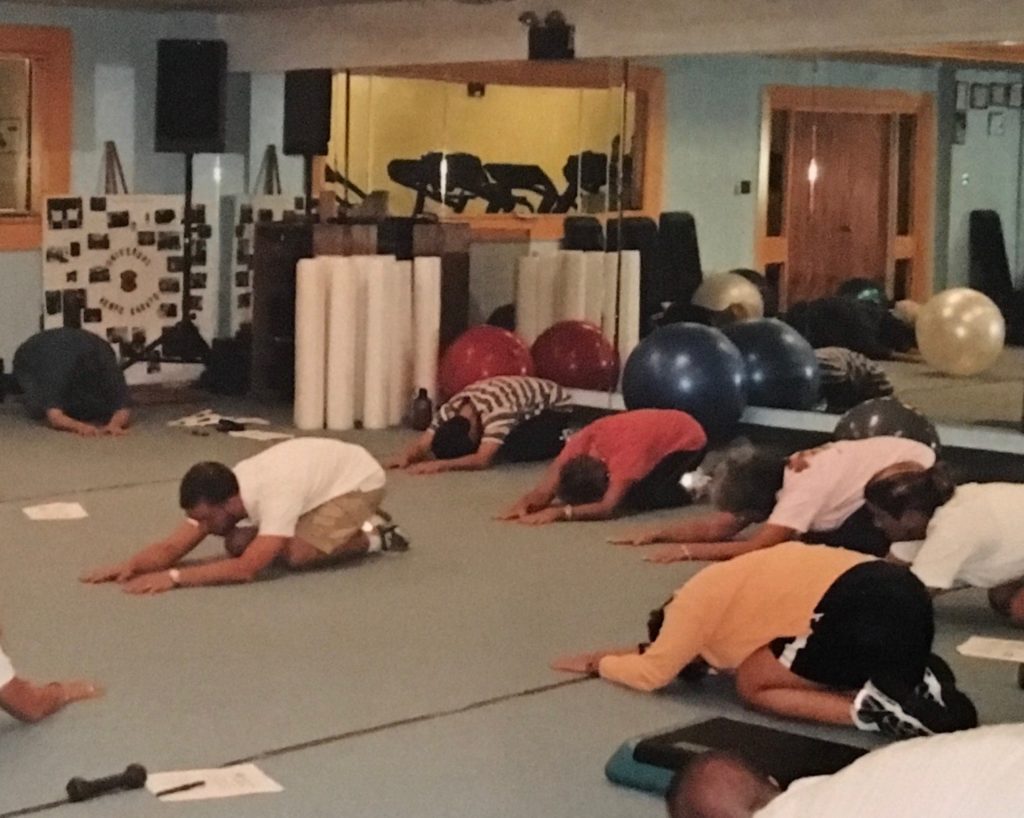 In April 2011 our office became [Core] Chiropractic and Wellness, allowing me to fulfill my lifelong dream of owning my own practice. We have concentrated on our original goal of educating our patients in how to be optimally healthy using chiropractic, nutrition, and exercise. We have been blessed to have the best patients in the world! No matter what, we can only do what we do because of our wonderful patients. Jamie, Erin and I are grateful to be able to serve our patients each day. We strive to provide a practice that allows individuals the opportunity to get healthy, stay healthy, and be able to help those important in their lives to remain healthy.
The next 15 years will hopefully bring more growth, perhaps in the size of our office or the addition of another doctor, but certainly in our goal to educate and influence the health of our patients. With the growth of educational programs and outreach through social media, look for [Core] to better enable the Roanoke valley to become a healthier community.
Thank you for being a part of our first 15 years. We trust that you will benefit from our next 15!

Daryl C. Rich, D.C., C.S.C.S.